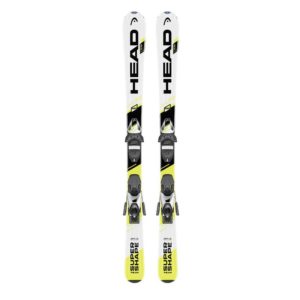 The Supershape Team SLR Pro is the perfect children's ski for beginners. Lightweight and easy to handle, the transition from

HEAD's innovative technology means the lightweight Supershape Team Easy is soft flexing, allowing the ski to arc a turn with less energy.

The Supershape Team SLR Pro is the on-piste model for kids at the start of their ski journey. With its
The 11' AIR BALANCE complete package is the perfect board for flat-water cruising with family and friends as well as going on longer distance touring-style adventures. The 11' Wing AIR works great for novice riders up to 100kgs.