TAHE is a brand born from the union of BIC Sport and Tahe Outdoors, two legendary companies famous for decades of commitment to water sports. BIC Sport's board sport culture, manufacturing expertise and focus on family fun is now combined with Tahe Outdoors dedication to exploration and craftsmanship. The result is a brand dedicated to Endless Play Time on the water with family and friends of every skill level. It's with this spirit that TAHE begins, building on a legendary foundation of European manufacturing and exploration, environmentally friendly production processes, quality products at an affordable price and investment in innovation and development with an eye to the next generation of water sports lovers.
For more than 40 years, Tahe Outdoors/BIC Sport has manufactured the vast majority of its SUP, surf and windsurf boards, its boats and kayaks in France. Our manufacturing unit, based in Vannes (Brittany) is the only board/water sports mass production facility to have stayed in Europe. The new (ad)venture, with TAHE, will not change our determination to continue manufacturing our products in France. Home manufacture is very much part of the new brand's DNA.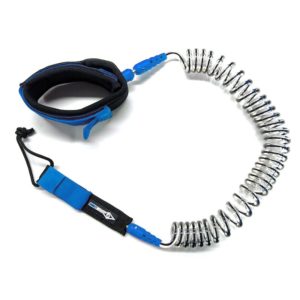 BIC SUP leashes are constructed from high quality components and meet our demand for rigorous standards of workmanship. With a
The 11' AIR BALANCE complete package is the perfect board for flat-water cruising with family and friends as well as going on longer distance touring-style adventures. The 11' Wing AIR works great for novice riders up to 100kgs.