As a global sports company, our aspiration is to build sustainable, economically successful and fascinating product and brand worlds. To do this, we always draw on our long tradition and years of experience, and the drive and motivation of MDV employees worldwide. Our teams enthusiastically innovate every day to meet the needs of today's and tomorrow's customers, and to develop the best possible products for this wonderful sport we all live and love.
We're firmly convinced that only sustainable business is right. It is our mission as a company to protect the world we live in and the people who work for us, and to contribute towards a more balanced relationship between humanity and the environment.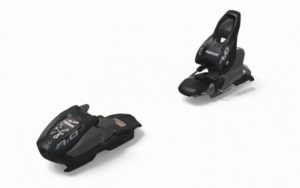 High-level features for the youngest skiers with a Din setting up to 7. Compatible with Children and Adult boots (type A and C) and GripWalk boots.
The 11' AIR BALANCE complete package is the perfect board for flat-water cruising with family and friends as well as going on longer distance touring-style adventures. The 11' Wing AIR works great for novice riders up to 100kgs.