FOUNDED IN 1981, OUR BRAND REPRESENTS OVER THREE DECADES OF HISTORY AND AN ONGOING PROMISE TO YOU: TO DELIVER QUALITY, INNOVATION AND SERVICE. OUR REPUTATION AS ONE OF THE WORLD'S LEADING WATERSPORTS BRANDS HAS BEEN BUILT UPON A RESOLUTE PASSION FOR THE PRODUCTS WE PRODUCE. ONLY THE VERY BEST WILL DO.
Fanatic is driven by their unwavering desire to create dream boards. That vision may sound simple, but achieving it is not. Fanatic stands for everything that makes it possible: quality, innovation, knowledge, experience, consistency, integrity, Ocean Minded spirit and above all else, passion.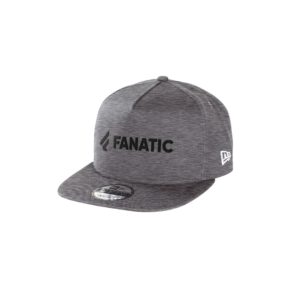 A classic dark grey snapback featuring the Fanatic logo in a black 3D embroidery. Two sizes available.
The 11' AIR BALANCE complete package is the perfect board for flat-water cruising with family and friends as well as going on longer distance touring-style adventures. The 11' Wing AIR works great for novice riders up to 100kgs.